Skilled Nursing in Dallas, TX
We offer care-intensive, 24/7 skilled nursing care in Dallas.
Our skilled nursing community offers personalized long-term care for people who need 24/7 skilled nursing care. Our interdisciplinary team of health care and senior care providers is responsible for you or your loved one's daily care.
Looking for skilled nursing near Dallas? Autumn Leaves offers quality, caring long-term care. Fill out the contact form on this page, or call 214-328-4161 to learn more about the skilled nursing care at Autumn Leaves.
Designed to enrich everyday life.
Enriching activities can significantly improve quality of life. Each skilled nursing resident is invited to pursue special interests and engage in activities we've specifically designed to promote well-being and help maintain a sense of purpose, dignity and satisfaction every day.
The right level of care with a personal touch.
Our resident-centered team approaches results by developing an individualized care plan to address not only medical, but also social and spiritual needs. In addition to highly skilled nursing care, we offer comfortable accommodations and assistance with the activities of daily living, including assistance with bathing, dressing, grooming and medication administration.
Our staff is highly trained and dedicated to helping residents feel a sense of independence, respect and dignity. Our team often becomes an extension of family because of the close bonds they create with the residents at our skilled nursing community in Dallas. The goal is to create a consistent, comfortable experience that our skilled nursing care residents can rely on.
A few of the ways we assist our residents:
Transportation to doctor appointments
Weekly wound physician visits

Pain management and rehab assistance on-site
Continuing education and training for staff members
Quality skilled nursing care right here!
Ranked 5 stars in the category of "Quality Measures" by the Centers for Medicare and Medicaid Services (CMS), Autumn Leaves offers quality skilled nursing care. We offer proven post-acute care to help patients recover.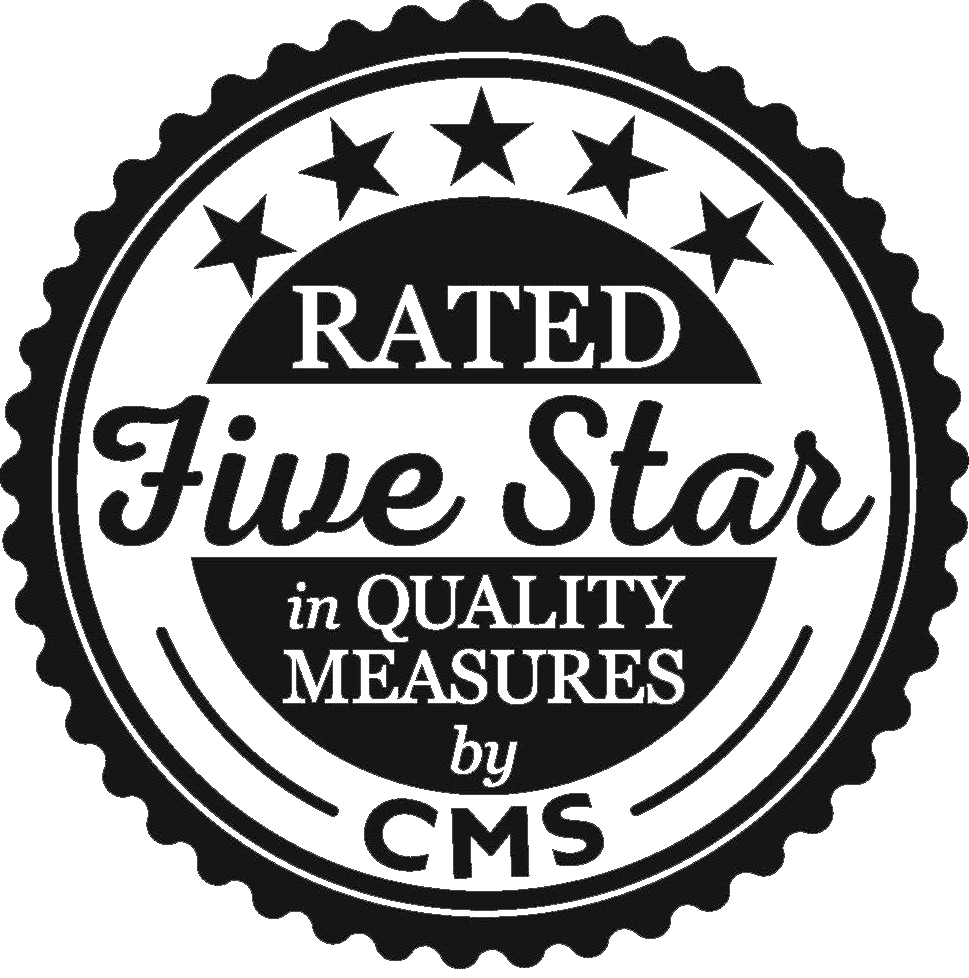 We're dedicated to all levels of care.
Autumn Leaves skilled nursing community is Medicare/Medicaid-certified and staffed to handle residents who require care-intensive treatment.
Clinical care specialties include:
Comprehensive wound care
Pulmonary management
Tracheostomy
Postsurgical stabilization

Intravenous therapy
Enteral/parenteral therapy
Oxygen therapy